Exceptional fleet of vehicles for quality transportation service
In addition to the professionalism of its team of luxury drivers, the quality of its logistics remains WR Chauffeurs' lethal weapon to satisfy its customers and build their loyalty. Composed of a selection of prestigious vehicles and adapted to the VIP transport, our automobile fleet offers a very large possibility of choice.
No matter the type of transfer or activity that requires our services, we have the right vehicle. This ability to provide our clients with luxury cars according to their needs, makes us the preferred contact on the entire French Riviera.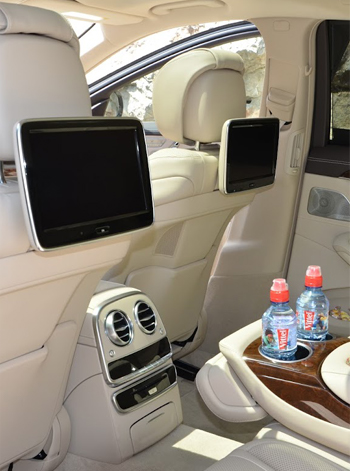 Overview of our chauffeured vehicles
The WR Chauffeurs fleet consists of high class vehicles from one of the world's leading car manufacturers. As much for the superior quality of its vehicles as for their unequalled level of luxury. Moreover, for all your festive and professional events, we place at your disposal three types of prestigious cars.
The product of innovation from the renowned Mercedes brand, the Class-E and S sedans and Class-V Van remain the stars of our fleet. Highly stylish for your business travel and branded parties, these futuristically designed vehicles offer an exceptional level of luxury and comfort.
They represent the result of the latest automotive technologies with ever more revolutionary accessories. They are specially designed to make driving easier and to provide an unforgettable experience for passengers. Our goal in putting together such a special fleet is to ensure that you receive impeccable luxury transportation service.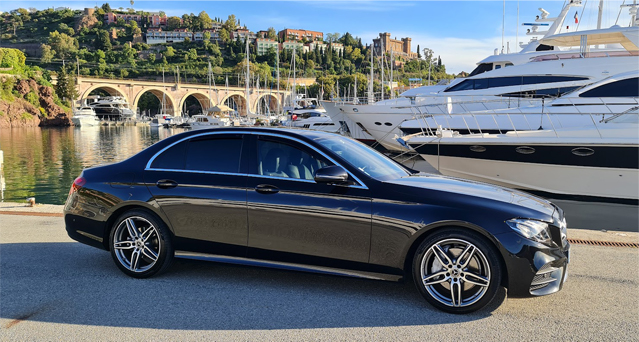 La Class-E et la Class-S : des modèles qui vous distinguent
Les Mercedes Class-E et S demeurent nos meilleures propositions pour une descente remarquable à vos rendez-vous spéciaux. Avec ces autos, c'est l'apothéose au Festival de Cannes, au Grand Prix de Monaco ou au Festival de Jazz d'Antibes par exemple. À l'arrivée comme au départ, ces voitures somptueuses rehaussent votre image de marque et étalent toute votre classe.
Assez spacieux et richement meublé, l'habitacle dispose de sièges de finitions remarquables sur lesquels vous vous sentirez à votre aise. Outre la climatisation réglable à souhait, l'intérieur demeure quasi insonorisé pour un confort optimal. Épargné des bruits extérieurs, vous y passerez des moments de détente ou de concentration de qualité durant tout le trajet.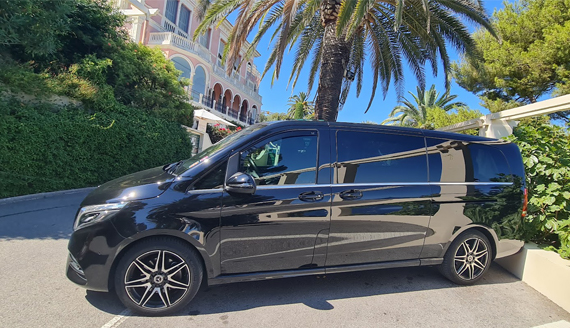 Le Class-V :
idéale pour vos déplacements en groupe
Spécialement conçue pour les voyages et les longues distances, la Van d'affaire de luxe de WR Chauffeurs demeure la voiture la plus polyvalente de notre flotte. En famille, en groupe ou seul avec des bagages encombrants, vous profiterez de son grand coffre et son intérieur somptueux.
Qu'il s'agisse d'un transfert, d'une visite touristique ou d'un voyage d'affaires, elle saura s'adapter parfaitement à vos besoins. Dans ce véhicule haut de gamme, nous assurons votre déplacement en toute sécurité et dans un confort absolu pour une expérience de voyage exceptionnelle.